Principal's Message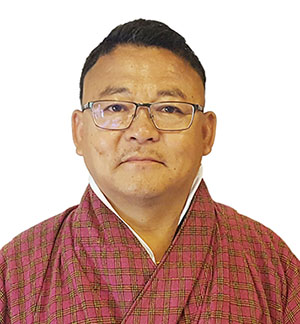 Dear Parents, (Teachers, and Students),
COVID -19 has put us all in limbo and our children's education is suffering. The entire world is holding out for a cure and we continue to struggle to solve the complex equation of reopening schools. Up until now, we waited for schools to reopen, and now with the risk of community spread looming large, we really remain unsure.
Apparently, many teachers and students are struggling with online classes and at the same time, we do understand that some parents are going through tough economic times. Added with the burden of having to again take care of children and monitor their online classes makes it nightmarish. Again for that matter, the cognitive-developmental risks are more significant for students from such disadvantaged backgrounds. We are also aware that some students might be working to augment the family income and hence, will be removed from eLearning - mainly Google classes. We have learnt that there's no reasonable way to replicate a school day in our homes – a school is a school after all.
Amid this enormous upheaval, we must relentlessly provide our full support to fight against COVID-19 and at the same time see that education continues in every possible way. At UA teachers have been trying their best to live up to our EiE Pledge, "My Students, My Responsibility - MSMY" (Versions 1 to 8) ever since the EiE curriculum was rolled out. We are clear that all of us are rolling into an entirely new education system and we have no choice but to stand on the new platform to deliver our lessons and conduct the assessments in our own way to complete the teaching cycle. The School Administration Team (SAT) and Heads of Departments (HoDs) meet at least twice weekly to plan and share important issues. Please find below some relevant issues resolved in our meeting on 12th June 2020:
Term 1 Examinations: Like the monthly test we conducted in early May, the SAT/HoDs decided to conduct the Term I Examinations (Half Yearly/Mid-Term). The assessments will to a large extent help schools to look into educational disparities and problems in the wake of the pandemic. While we recognize that it may not be possible for some students to take the Term 1 Examinations, it remains equally important for a school to conduct some sort of assessment to measure the outcome of delivery of the EiE curriculum. The assessment modality for each subject will rest with the respective subject teacher – Re: Letter to Teachers attached.
Further, the assessments are going to help the teachers to course correct (remediation) online if schools continue to remain closed and also have strategic academic plans ready for implementation if school reopens. Please help us to help your child. We do understand that there will be students who no matter what will be difficult but as far as possible, we request every parent/guardian to ensure that their child takes the Term I Examinations. For us teachers, the willingness to take the exam is more important than the marks and there is nothing more important than integrity.
Fees: At the moment the school is not able to ascertain the exact fees for the 2020 academic session. It must be fair for both the parents and the proprietor. Hence, it has to be differently done and the reasonable truncated amount will only be clear when the MoE provides clarity on the plan for the 2020 academic session. Nevertheless, the school is thinking of:

School Fees: Like all other private schools in the country UA will also be offering concessions on fees based on other costs not incurred, such as electricity costs, office costs, and many co-curricular and extra-curricular activities not conducted.
Boarding Fees: Discounts on boarding fees will again be made for costs not incurred, which includes mainly food, water, fuel, electricity, etc... Of course, we need to understand that the salaries for the boarding/mess staff are being paid regularly like for the teachers.
Post-Covid Education:

Blended Learning Approach: Even before the pandemic COVID-19, we had realized the greater importance of establishing a good infrastructure for online education. UA had already instituted a separate department called Distance Learning Solutions (DLS-Unit). In 2018 and 2019, we laid emphasis on SMART classes where children were allowed to use their electronic gadgets/school e-resources for eLearning. The school had already invested in four IT labs (three for the higher secondary and one for lower division) and two SMART Classrooms. We had stressed to our teachers the need to adapt to evolving technology-centered teaching. Even for the delivery of EiE curriculum, by and large, our teachers used a wide variety of VLEs besides Google Classrooms.
We remain convinced that teachers will have to be even more IT savvy and continue to harness the benefits of VLEs even if school reopens; we are planning for a customized version of blended learning - the combination of face-to-face and online learning. Consequently, we will be allowing students to come with their electronic gadgets to school. Having said so, our challenge will be to e-discipline all our students – a real big challenge. Nonetheless, we are prepared to come up with an added feature in our values education classes – Values education for the 21st Century Technology-Based Education. Additionally, we have already requested our proprietor to up-grade our existing ICT facilities and also invest in the capacity building of teachers for effective blended learning.
Boarding facilities:
On 3rd June 2020, our Proprietor along with School Administration Team (SAT) spent the day studying how our existing facilities can be remodeled to suit the post COVID educational needs. For example, making of cubicles in the existing dormitories to provide privacy for individual study and space for maintaining health protocols; each dormitory housing 24 students currently will accommodate 12 to 16 students - just 2 or 3 in each cubicle. There should be provision for the internet, self-service launderette, drying rooms, recreational areas, etc. in the dormitories.
At this juncture, we feel it is of considerable importance for parents to share your valuable insights on the above issues or any other matters pertaining to your child's education in UA. Please note that I will be mindful not to share any sensitive issues. My email id: pk.ugyenacademy@education.gov.bt
Finally, I thank each one of you for your support and understanding as we, as a country and community, responded to the unexpected invasion of COVID-19 in early March. At the same time, we remain forever indebted for the amount of love, care, and concern from our beloved His Majesty, the relentless efforts of our government; the ever-rising fountain of prayers from our "Zhung Dratshang" – we are safe because we are given good care.
Lopen Norbu Gyaltshen