Literary fest 2019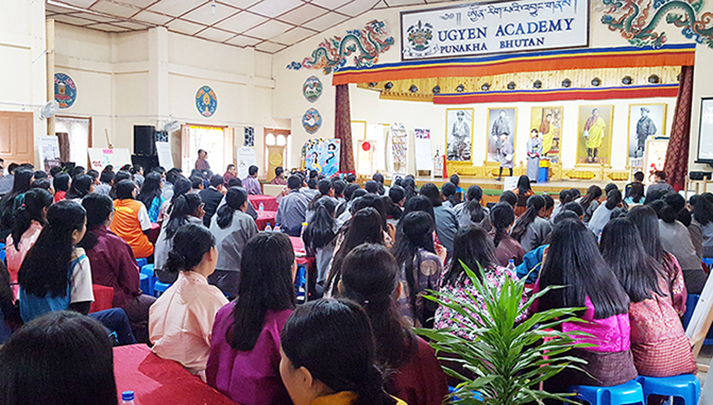 "There is more treasure in books than in all the Pirate's loot on treasure island". Walt Disney.
Literary fest, 28-9-2019
The literary fest 2019 was graced in the presence of neighbor school- PHSS, Lobesa MSS and Bajo HSS. A moment of silence marked the beginning of program which was further enriched when a short video on the autobiography of the late founding father Yab Ugyen Dorji was played and the journey about him to reach the peak of success was foretold through the Book Rainbow and the Clouds, authored by Ashi Dorji Wangmo Wangchuk . The mesmerizing event intended to promote and foster the young talented writers and at the same time to encourage the existing readers and writers. In addition, a story telling competition between the host school and visitor school added charm to the event.
Further there was a short interview with the young writer Yeshey Tsyang which enriched the young children's mind. Finally, the program concluded with the prize award to the participants.
NO WONDER UGYEN ACADEMY BRINGS BEST IN EVERYTHING.